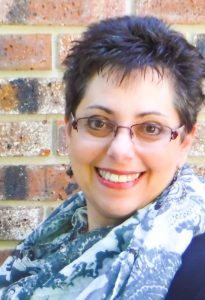 Barbara Forbes-Lyons was born to non-agricultural parents in Nebraska and has lived in Tallahassee since December, 1996. She's a 50-something wife to a newbie triathlete and Mom to a gifted son with autism. In addition to being a darn good Scrabble player and an excellent cook and baker, Barbara works in the Computer/Internet industry, exercises infrequently, fanatically recycles, and enjoys a variety of art and craft hobbies that are only encouraged through the judicious use of 40% off coupons. She is a fan of the Oxford comma, penguins, dark chocolate, hard ciders, good beer, all things Geeky, and sunny days on the deck with a cup of French Press coffee. Oh, and Ty the household furball with anxiety issues. No really, he's on Prozac.
When not working in the interwebs, Barbara can often be found on Twitter and Facebook, during which time she guiltily ignores her own blog.
In real life (IRL), Barbara splits her time between being the best wife and Scout mom she can be, working around the house, making art, spending time with friends, off-road bicycling, and volunteering for a number of organizations including Tallahassee Alumnae Chapter of Zeta Tau Alpha, Alumnae Panhellenic of Tallahassee, The LeMoyne Gallery for the Visual Arts, Florida Goldsmiths – NW Chapter, and the International Polymer Clay Association.