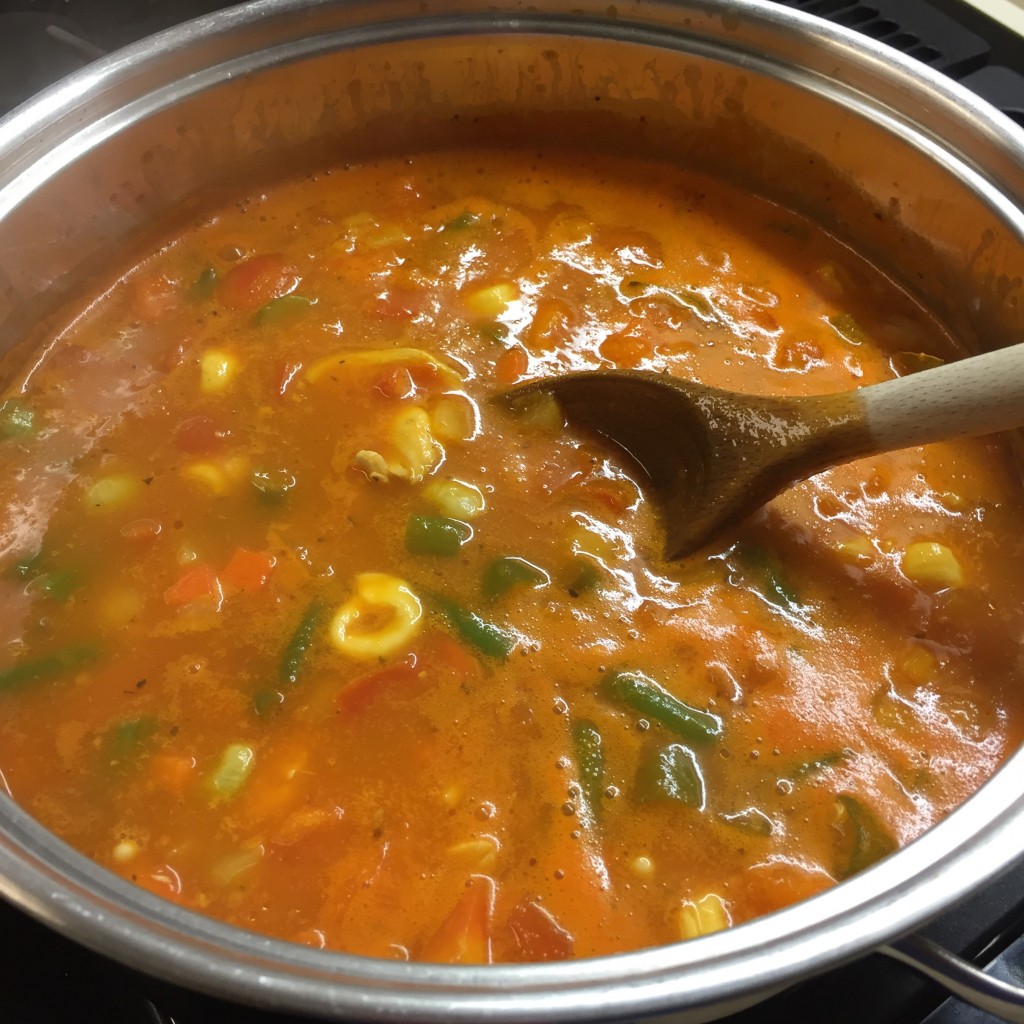 1 32 oz. box Imagine Light in Sodium Creamy Garden Tomato Soup
4 cups (32 oz. ) chicken or vegetable broth such as Organic No-Chicken Broth
2 (16-oz) bag Publix frozen vegetable soup mix (tomatoes, carrots, potatoes, okra, corn, green beans, lima beans, onions, celery)
2 cups cooked protein of choice (leftover chicken, meatballs, firm tofu, vegetarian 'meat', etc. )
1/2 tsp each dried thyme, basil, oregano
1 cup fresh or frozen cheese tortellini or hearty (fresh or frozen) pasta of choice
Salt & Pepper to taste
Place first five ingredients in a 6 quart soup pot. Bring to a boil, then reduce to a simmer. Add the pasta and cook as long as recommended on the package or until tender. Taste for seasoning and add salt & pepper.
Serve hot as-is or with a sprinkling of Parmesan or Asiago cheese.
Enjoy!!