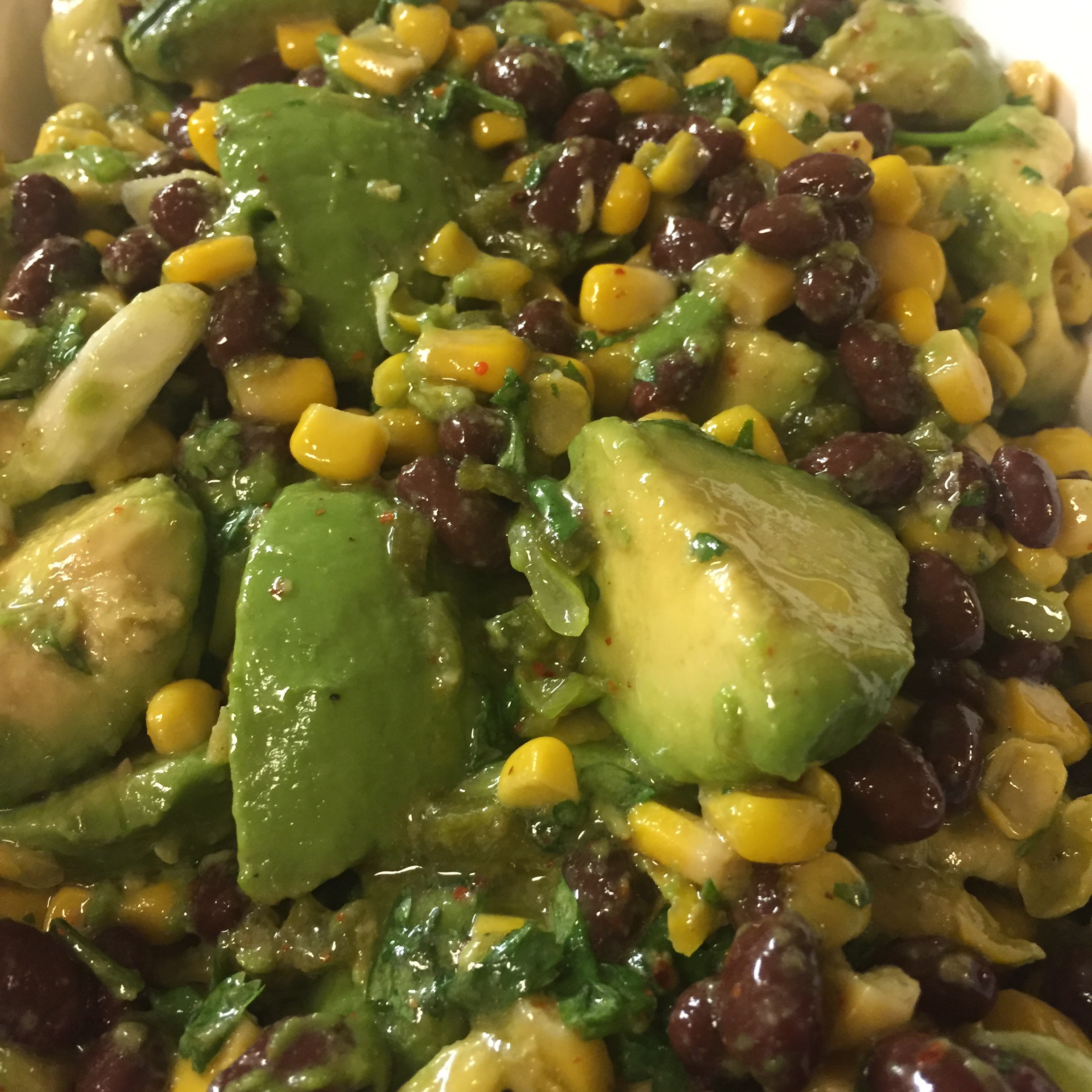 Serve as:
a chunky salad,
dice the avocado and dish up as a salsa, or
Serve in a whole grain tortilla for a light meal. Adding grain completes the protein makeup.
Optional: add crumbled cheese like queso fresco or feta
Dressing
Whisk the following in a large bowl until combined.
Juice of 2 limes (approx 1/3 cup)
1/2 cup olive oil
1/2 tsp cumin
1 tsp salt
Veggies
Add the following to the dressing and stir gently to combine.
1 can black beans (or bean if choice) rinsed and drained
1 can Del Monte fire roasted corn (or reg. canned corn or frozen corn, thawed), drained
2-3 scallions, cut thinly on the diagonal
Handful of fresh cilantro, chopped
Avocado, chopped roughly – I used about 7 small organic Haas avocados.
1 poblano pepper, roasted. Remove skin, stem, and seeds, then dice. (Sub fresh jalapeño or canned green chiles)
Kosher salt, freshly ground peppe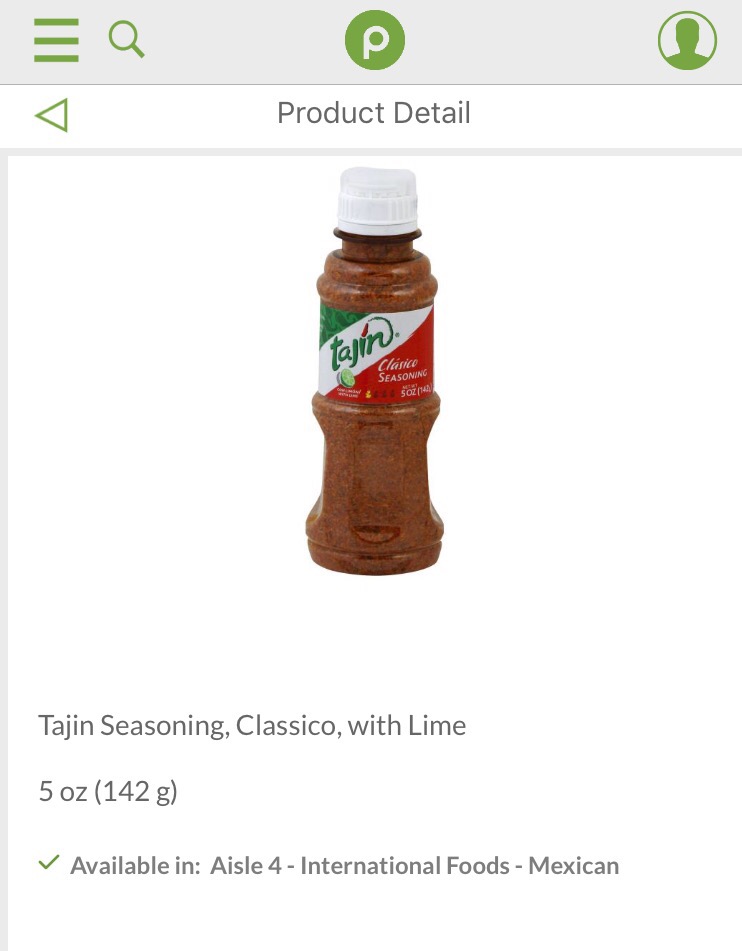 Add Chile Lime seasoning, like Tajin, to taste.
Let sit for an hour before serving. Taste and adjust seasonings.